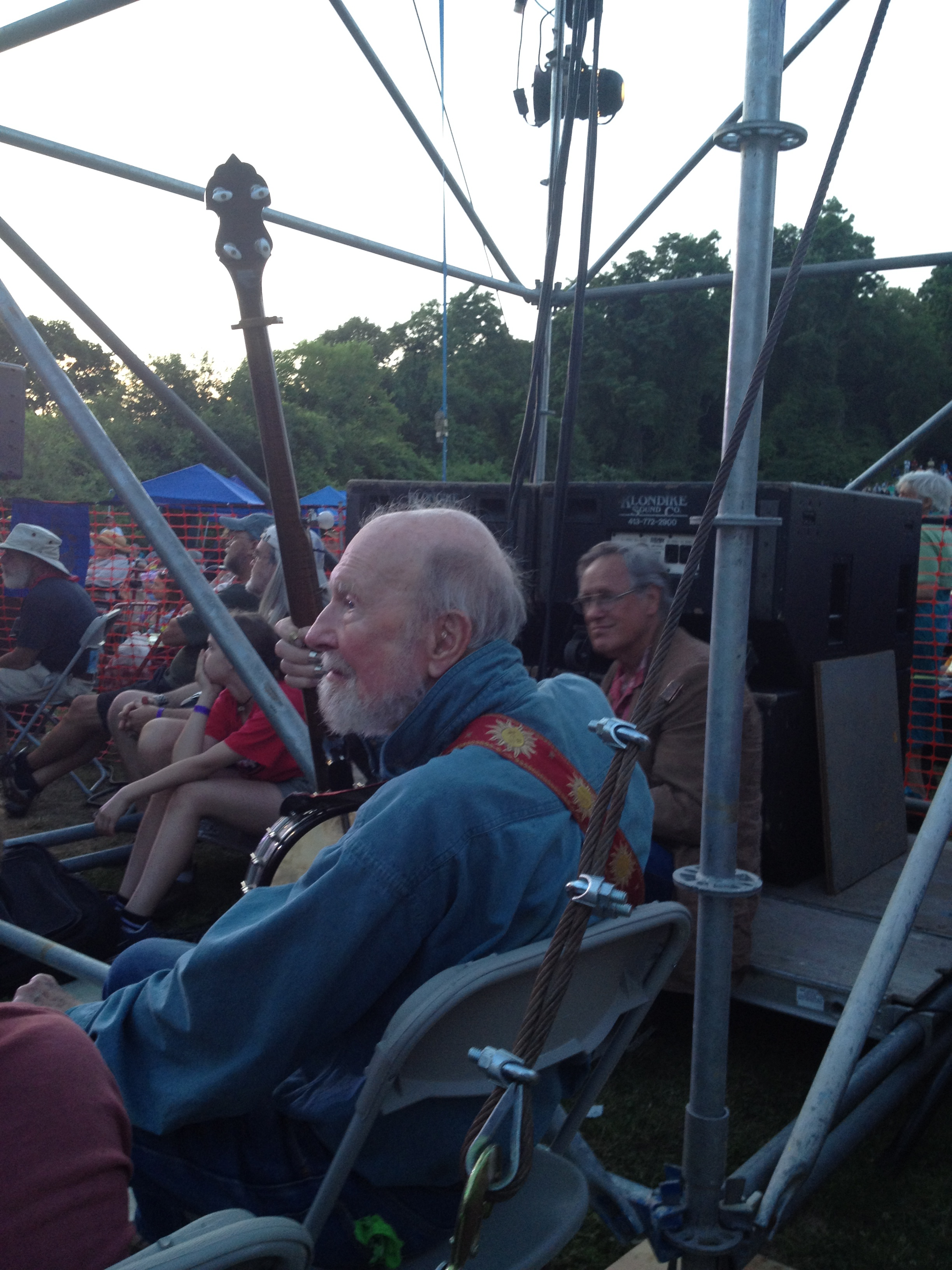 It's hard to believe it's been a whole year since Pete died, this year has been so full of him for us: his music, his legacy, his family and community. We sang his songs and our own for all five days of Seeger Fest in July, we sang them again at the 400,000-person-strong People's Climate March in September, and again the next day at Flood Wall Street. We recorded his song "Quite Early Morning" with our dad for his upcoming album, and wrote our own Pete-inspired protest song "We Will Not Stop Singing," which we recorded for our upcoming record. We sang "We Shall Overcome" at the November protests for Michael Brown and Eric Garner, and at the December candlelit vigil for NYPD officers Rafael Ramos and Wenjian Liu. Pete made his presence felt in 2014. Wherever there are people rising up together in song to sing out against injustice, Pete Seeger is there.
On Saturday, January 24 we had the privilege of watching the film that Lincoln Center Out of Doors made of their SeegerFest concert last summer, and joining our good friend, SeegerFest producer and Pete and Toshi's grandson Kitama Cahill-Jackson, and folksinger Dan Zanes on a panel about the Seegers' legacy and music.
Let's keep Pete's legacy alive in 2015, let us not stop singing.